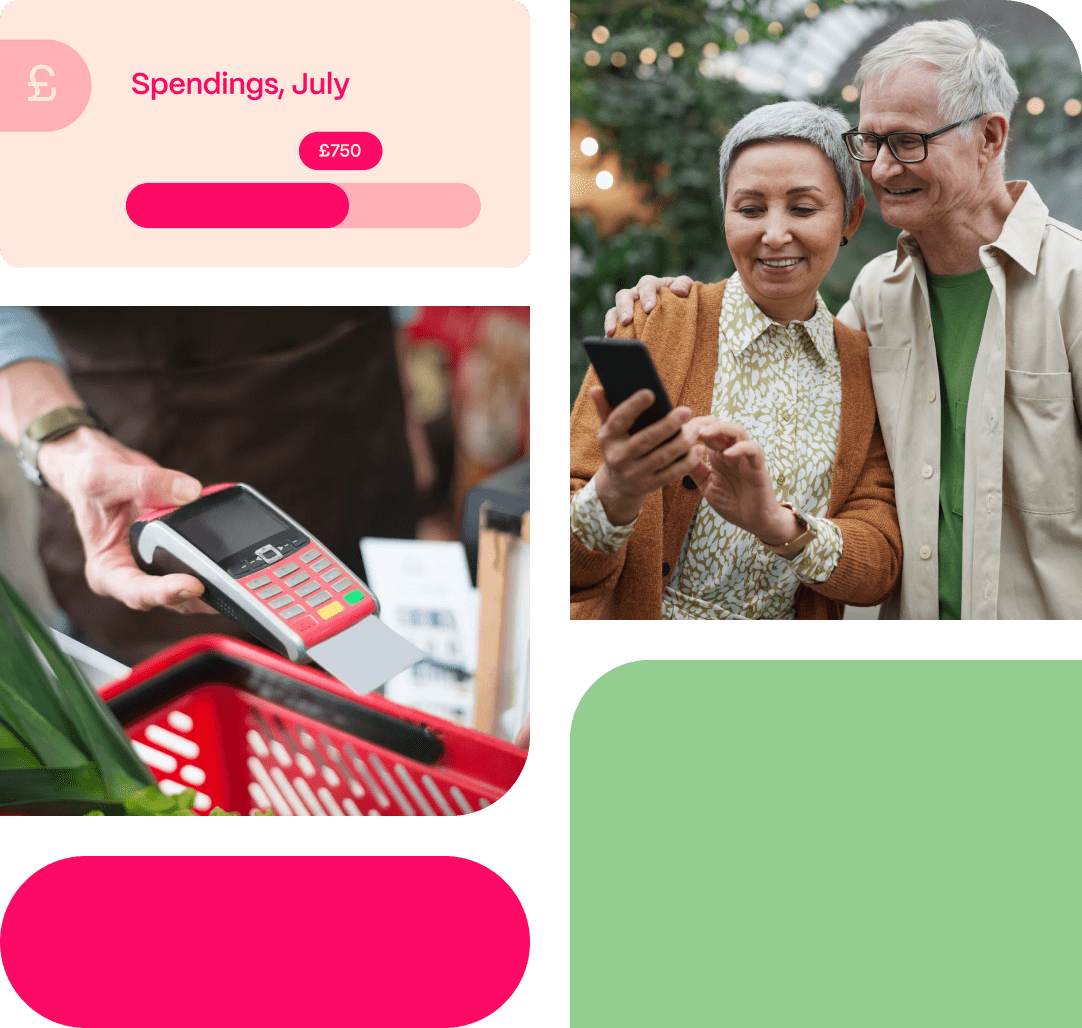 Simplified issuing and processing enables you to focus on what matters
Your customers' payment expectations have changed. They now look for a convenient and speedy experience when it comes to card-based products.
But the complexities involved and the resources required make building and maintaining a payments infrastructure capable of issuing and processing at scale, excessively challenging.

In order to offer customers a card-based product, you first need to obtain an appropriate BIN for the card functionality you require from a card scheme. You then also need the ability to process and manage card transactions including authorisation, clearing records and settlements.
Partner with Edenred Payment Solutions to use our functional APIs which enable you to instantly issue and process card payments, reducing risk and saving you time and cost.

As a Mastercard® Principal Member, we sponsor a range of BINs, including prepaid, debit and credit on a shared or dedicated account to suit your requirements. We're integrated with card manufacturers across the UK and Europe and have a comprehensive in-house processing platform providing an end-to-end service.

This partnership with Edenred Payment Solutions is an opportunity for us to provide our corporate clients with an end-to-end digital payment solution tailored to the parking needs of their vehicle fleets.
Sylvia Colloc
Chief Executive Officer - PayByPhone France
Read the case study
Design the right experience for your users
Customisable gift cards
Increase customer engagement with a closed-loop gift card programme that's right for your business. Have the flexibility to restrict spending to merchant category codes, offer cards in a medium of your choice including physical, virtual or digital wallet, and analyse the data generated to drive promotional activities.
Convenient travel money cards
Provide customers with a safe, secure and more convenient way to take travel money abroad. A single card can hold multiple currencies and can be used to help travellers stay within their budget. Cards can be used globally at retail outlets and ATM machines, wherever the Mastercard sign is displayed.
Retain & reward with loyalty cards
Strengthen relationships with your customers or employees by rewarding desired behaviour and use the data generated to personalise experiences. Configure cards to suit your requirements, manage spending and choose the integration options best suited for your business.
Flexible cards for everyday spending
Issue your users with a branded debit card that can be used for everyday spending, in-store or online. Adding these cards to your current account-style offering can be a great way to generate additional revenue streams.
Comprehensive in-house processing
Not only can Edenred Payment Solutions issue a range of cards to suit your requirements; we also have a diversified, all-in-one processing platform that handles the end-to-end card transaction lifecycle and supports banking flows, with connections to scheme gateways and sponsor banks.
Explore our products and services