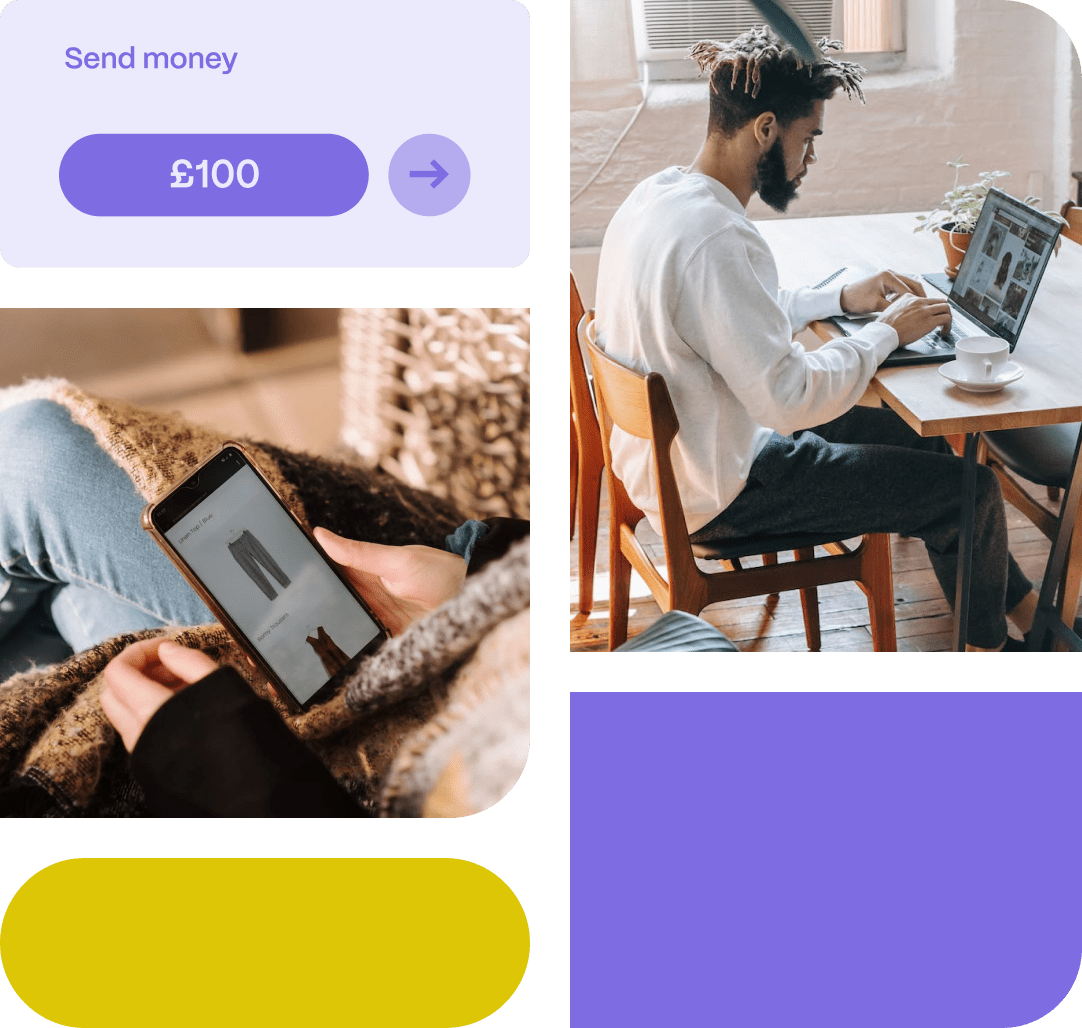 Provide a seamless payment experience that unlocks your product's full potential
Your users expect a seamless end-to-end experience from your product, and integrating financial services into your user journey enhances customer engagement and loyalty. Almost invisible payment solutions mitigate friction and help to provide an optimised customer experience.
However, the infrastructure required to embed financial services can be an operational burden and a severe drain on resources.

To avoid this and still provide a seamless payment experience, you can partner with us to access a range of modular solutions that can be embedded into the user journey. By tapping into our reliable payment infrastructure, you're choosing to minimise any downtime or disruption that might otherwise negatively impact the wider experience and damage your brand reputation.

Let us take care of the complex payment infrastructure, provide the licences and manage the processing so you can focus on delivering great customer experiences.

By creating a secure platform that's fully compliant for customers on-boarding in multiple territories, joining forces with Edenred Payment Solutions has paved the way for us to expand our solution across Europe, building on our 490,000-strong network of members.
Jan Lytje-Hansen
CEO - ViaBill
Read the case study
Design the right experience for your users
Offer flexible payment options
Provide your users with access to Buy-Now-Pay-Later (BNPL) solutions through physical and virtual cards. The payment option is seamlessly offered to customers during the shopping experience, helping to close more sales.
Facilitate controlled corporate spending
Take the stress out of corporate expenses with a Mastercard® virtual card solution that can be issued to employees within the workflow. Have full control and manage spending with increased visibility, helping with reconciliation and minimising fraud risk.
Enable one-click payments
Enable users to complete payments right within your app, increasing engagement and sales conversions. Card details are tokenised and conveniently stored within digital wallets, making purchases even easier for users.
Boost loyalty with branded cards
Generate new revenue streams by adding a branded debit, credit or prepaid card to your product offering. Enable users to earn points or get cashback when cards are used at specified merchants, at POS or online.
Drive engagement with data services
Increase efficiency by integrating data streams with Open Banking directories and enable AISP or PISP to provide users with insights and real-time financial services.
Explore our products and services